A woman is the most powerful creation by the God. A woman can do anything. From handing her own home to manage several tasks in the workplace, she is capable of doing everything with ease. When it comes to technology, she is not far away at all.
At the present time, there are many well-known women entrepreneurs available. In the field of technology, women are equally contributing like men. They are serving their knowledge and skills in numerous ventures. As far as the Web industry is concerned, women are leaving their footprints in the sector very beautifully. Their creativity and imagination are quite appreciable. In fact, women developers and designers have much more to put on the table. Just take a look at the women who are leaving their skill's mark in the industry.
Here are the glances:
Sarah Huny Young: Owner of smart and sharp mind, Sarah is currently serving here skills to Supreme Clientele as a Freelance Art Director. New York-based Sarah is a creative mind and has around 15 years of experience as a front-end developer and web designer. She is Howard University pass-out in the BFA. She had worked with several famous brands such as VIBE Magazine and BET (Black Entertainment Television). She was awarded for the 'best soul site' a few times back.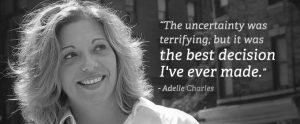 Adelle Charles: Founder of the Carbon Ads, Adelle is currently working as a visual designer in the Bitly. She is famous for creating meaningful, clean, and inspirational designs. She also discovered two popular web-based networks, Fuel Brand and Carbon Ads. She earned her BFA degree in 2001 from the famous Rochester Institute of Technology.
Claire Baxter: Texas-based Baxter is one of the most popular web designers. She worked with numerous popular brands such as GameStop, Dreamworks, Scholastic, and Neiman Marcus. She has a fondness for photography as well. She was also named as one of the 'Best Pet Photographers in Dallas' by the CBS Local. Presently, she is working at Ludomade as a Senior Creative. It is a famous game studio and digital agency, where she also enjoyed playing video games during her job.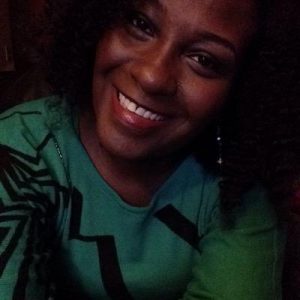 Fatima Burke: With more than 10 years of industrial experience as a web developer and graphic designer, Fatima is also a popular professional in the field. She started learning HTML code as a young intern in Web Designing at the University of Pennsylvania. She is one of the most required web designers at the present time. She is serving her freelance services under the shadow of her venture, LUR Marketing. She was a co-founder of the award-winning online radio station, Look-Up Radio. She also designed and developed the entire platform. Currently, she is handling the promotions, marketing, and branding departments of this Internet radio.
Women are now more capable of handling different tasks at one single moment. All these above names are showing the versatility and capability of the women power. Ladies, it's your time now. Go and bang the world!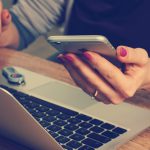 Freelancing is currently trending more than ever and one of the careers that freelancers are making a lot of money is web site development.