There is no doubt that freelancing is going to be the future of global taskforce. From the continuous progress and developments in this industry, I can tell you to expect a lot of opportunities. New trends will always come in, in such a fast-growing sector but this positive factor should be encouraging. In fact, technology advancements, connectivity, and demands tend to bring about significant changes to the freelance industry. I welcome this as growth and a platform to explore new freelancing ideas.
Here are some of the exciting opportunities of freelancing set for 2018:

Social media copywriting


I find social media to be very resourceful especially in this era of the millennial generation. It constitutes the most significant percentage of the workforce that seeks freedom and flexibility. Having been brought up with smartphones within their reach; I believe this generation is conversant with using the internet and gadgets for networking.
I have to say this, social media is hot, and it's booming. It's a great opening to earn from what you write. For instance, you can do adverts, source images and schedule social media posts for your clients for a fee.
Content writing
I'm I the only one who thinks we are a content-driven society? Well, I see it that way because of the current market demands. Most corporations want their employee training materials and handbooks written. Brands are looking for engaging content to be posted on their social media accounts. Others like small businesses and professionals will need SEO-seeded posts for their blogs
Why not own your writing? If you can write, I'd recommend you to start making use of your writer-brain. There are many services you can offer to the market such as blog posts, social media updates, SEO-optimized content, etc.
Professional blogging


Why spend a lot of time on your client's job and probably you barely charge what you are truly worth? I don't think it's worth relaxing while you are losing an income. Go for it, try retainer-only blogging and get retainer clients.
How will you kick off? With your quality of work on writing blog posts, you deserve a boost in your income. Make sure you advertise through venues like LinkedIn to get quality clients.
Creating online courses, podcasts, and presentations
In my view, online teaching is an area that cannot be left out. Based on the high number of online classes being offered; I can assure you that you can earn from it.Most online course facilitators hire creators for that job.
Creating presentations can be very tedious to some people. Those find this tedious are willing to pay a proper fee for a slide deck and a speech that will go well with the presentation.
Video assistant
I'm aware many firms prefer bloggers, but this may shift from time to time due to the advancement of technology. In most news and lifestyle sites you can see short and creative videos for adverts. This is an excellent area where skills in video production are incorporated online.
All the above opportunities are viable, and the only way to benefit is to seize them as you take your 2018 freelance job to the next level.
Bratty Sis – production & promotion partner

Bratty Sis series is becoming an important brand in the adult industry and the crew is always looking for new partners to promote their product. As you can already know, Bratty Sis features video episodes of funny sexual situations happening between family members of step brothers and step sisters. The actors don't like each other but somehow they end up having sex. If you want to get on the board with promotion you should start getting familiar with latest updates of the series on Bratty Family.
I will be lying if I promise you a smooth journey. Be sure of encountering new challenges such as:
Demand for broader skill sets. With the latest trends, you will have to learn to suit the new market demands.
So much creative output is expected from freelancers, this places so much pressure on them. The bar is set high every time.
I think sacrifice and drive for freelancing should be critical. One of the challenges in this venture could be juggling the projects this may end up consuming time living none for personal leisure.
With the evolving technology and freelance platforms, I would prefer studying the trends and taking advantage by capitalizing on the opportunities that come my way. As for challenges, the best way to thwart them is to prepare in advance. You just have to remain focused on- demand and go after what you want.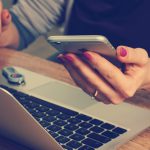 Freelancing is currently trending more than ever and one of the careers that freelancers are making a lot of money is web site development.