Coming into the freelance world as a web developer can be challenging, howbeit, rewarding. The major challenge is usually building your own customer base; so that you are able to get clients that are willing to give you work. Fortunately, you will need to be working online and the Internet gives a lot of opportunities to market yourself easily. With proper and adequate marketing, you should be able to get some dedicated clients within a short while and you might soon be choking on work, if you decide to keep taking every work that comes your way. Here are 5 ways to market yourself as a female web developer freelancer.
Build a web site
As a web site designer, building your own website should not be a problem. While building your website, it is important that you put in your best, as any individual interested in giving you a web design job, will want to see your web site. You cannot offer web development services without having your own web site. The look and feel of your website will go a long way in helping the customer make up his or her mind on hiring you or not.
Social Media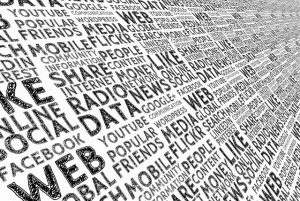 With hundreds of millions of people currently actively engaged on social media, you will have a large audience if you should market yourself on this platform. Open an account in as many social media platforms as possible. Post regularly about your web design services. You should also post on the reasons why different group of people should have web sites. Your post might convince someone to open a website and you will automatically be contacted for the job.
Contribute on web development platforms
There are a number of platforms where web development related topics are discussed. They include forums and technology blogs among others. Take time to comment on this website type. Even as there are professional and learners, getting information from such web site, clients looking for web designer also look for web designer that contribute intelligently through this platform s well.
Through Freelance web sites
There are several freelance websites that connect web designers to client. Some of the popular ones include Upwork, Freelancer and Guru. You can register in one or more of this website types and you will be able to get great web design jobs within a short while.
By having good customer relations with your clients
One of the easiest ways to get continuous flow of job is to satisfy a customer. A satisfied customer will help you with free effective adverts. Within a short while, you will be able to get new clients referred by your old clients, who were impressed with your jobs.
Getting customers could be difficult for a new web design, if you don't know what to do. Following one or two of these tips is a sure way to get regular web design jobs. Follow all the tips and you will need a lot of assistance or you will start rejecting a lot of work in less than 2 years.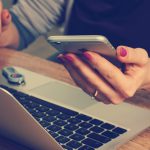 Freelancing is currently trending more than ever and one of the careers that freelancers are making a lot of money is web site development.