Women also have the ability to create solutions on the internet as they can code and design. More women are starting to realize this and they are increasingly getting involved in technology. A number of women are making a lot of waves and even breaking record in web development. Here are 7 awesome web developers who are females and are contributing significantly to web development.
Karen Kavett
Kavett was a student of the School of Design in Rhode Island University. The school has the reputation of been one of the best in design and art. She worked as UX Visual designer for YouTube after graduation. She is currently a woman web developer freelancer and also operates her own YouTube channel. She resides in Los Angeles and her website is www.karenkavett.com.
Kimberly Bryant
In 2011, Bryant established the Black Girls CODE. She is an extraordinary computer programmer with great vision. She is of the opinion that it is lack of access that has led to the underrepresentation of women in technological fields as opposed to lack of interest. She is attempting to create opportunities for pre-teen and young girls to learn computer programming and other technological skills that are in high demand. She graduated from Vanderbilt University, where she studied Electrical Engineering. She resides in Francisco and her website is www.blackgirlscode.com.
Fatima Burke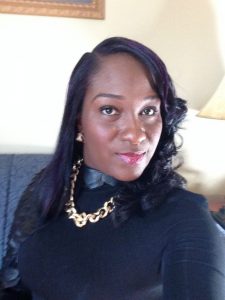 Burke has worked as a web developer and graphic designer for more than 10 years. She was already learning to code in html as an adolescent from Pennsylvania University. Burke co-founded Look Up Radio (Internet radio station) where she is the head of branding, promotion and marketing. She is also a freelance designer in her LUR marketing firm. She resides in Phildelphia and her website is www.lurmarketing.com
Dana Mwangi
In 2012, Mwangi started Cheers Creative. She loves to work with individuals who are in love with what they do. She graduated from Memphis University where she got a BFA in Graphic Design. She resides in Memphis and her website is www.danajamesmwangi.com.
Claire Baxter
Baxter is a Freelance Designer and also works with Ludomade as a Senior Creative. She has worked with many top brands including Scholastic and Dreamworks. She is also great photographer. She resides in Dallas and her website is www.vanityclaire.com
Adelle Charles
Charles is in charge of the graphic design of Bitly, a service provider for shortening URL. She develops meaningful clean designs that are compatible with many platforms. She graduated from the Technology institute in Rochester, in 2001, where she got a BFA. She created Fuel Brand Inc and Carbon Ads which were bought by Design Crowd and Buy Sell Ads respectively. She resides in Brooklyn and her website is www.adellecharles.com.
Sarah Young
Young has been a front-end developer and web designer for more than 15 years. She finished from Howard University and worked with many top entertainment brands including VIBE Magazine and BET. She is currently a Freelance Art Director with her firm, Supreme Clientele. She currently resides in Pittsburgh and her website is www.sarahhunyyoung.com.
These women have been able to contribute significantly to web development all over the world, with most of them working as freelancers. You should, therefore, not let been a woman discouraging you from pursuing a dream in web development.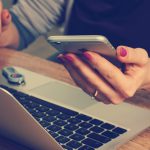 Freelancing is currently trending more than ever and one of the careers that freelancers are making a lot of money is web site development.