Perhaps you have just finished your training on web site development and you are confident enough to start your career as a female freelance web developer, or you have even worked in one or two establishments before and want to get independent. Fortunately, there are several freelance websites where you could showcase your services and get clients to patronize you. For most of the websites, all you just have to do is register, complete your profile, start by taking cheap works, so that you can get some first good reviews, before launching fully to become a freelance web developer. To avoid taking cheap works, you can ensure you have an impressive web site as well as a portfolio of websites you have designed in the past. Here are 7 web sites where you can work as a female freelance web developer.
Freelancer
Freelancer.com is a very popular platform where web developers from all over the world can register and bid for web design projects. There are also millions of clients looking for individuals who can help them with their web design. All you have to do is register, choose web design and development and other related keywords as your field and you can start bidding for projects. Once you bid, all you have to do is wait for a client to contact you. The more projects you bid for, the higher the probability of been selected by a client giving you a web design job.
Upwork
Upwork, whose former name was oDesk, is another very popular freelance site where you can easily get a web design job. Having a total of 1.5 million clients, there are a lot of jobs to be done for every freelancer type, especially web developers. You can get both long-term and short-term projects. Payments could also be done per project or per hour.
Toptal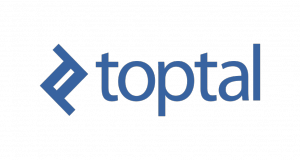 Toptal is very selective with freelancers looking to work as only talented and seasoned freelancers are selected. You will go through a screening process, after which you will be able to access great clients like Airbnb, Zendesk and JPMorgan. You will subsequently be able to easily get high paying jobs.
Craigslist
Apart from selling and buying on Craigslist, it is also possible to showcase your web development services. From here, you can also get local jobs where you can work in their office or work remotely.
Guru
It is possible display your previous experience and also get daily job offers as the site matches web developers with clients. All your work can be managed from the Guru Work Room.
99designs
You can compete for contests and get selected by clients if you are the best. If you are a good web designer, you can easily show your talents here.
Peopleperhour
Peopleperhour is a website for only web developers. If you are a web designer, SEO specialist or web developer, you can get freelance web design jobs on peopleperhour.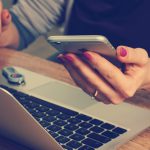 Freelancing is currently trending more than ever and one of the careers that freelancers are making a lot of money is web site development.