If you are a female web developer freelancer, you might have registered on a number of freelancing sites, where you intend to get clients. A lot of freelance site rank freelancers based on their reputation on their website. This will normally be linked to how long they have been on the web site, since they will have had longer time to be active. It is, however, possible to be on a freelance web site for a very long time and still rank very low, due to many reasons. Here are some ways you can build your reputation on freelancer.
Complete your profile
The first thing you will have to do when you join a freelancing site is to fill in some information about you. You will have to fill in a user name and password while creating your account. You will subsequently have to fill in other details either while creating your account or after the account has been created. Some of the information you will be required to fill in, include your name, your experience, location, identity verification, social media verification and your skills amongst others. When your profile is complete, the freelance site will be able to promote you and it will also be easier for clients to trust you.
Complete jobs and do a perfect job
When you get any job, be sure you understand what the client wants before you accept the project. Feel free to ask questions and bring in your professionalism where needed. Even though, there is anything like a perfect job in the exact sense of perfect, doing a job that impresses your client, is good enough to be referred to as perfect. With this, you will be able to get a good review and an increase in the number of job that you have completed. If you have completed all your jobs or almost all, clients will trust you more than when about half or less than half of the jobs you have gotten are not completed.
Take exams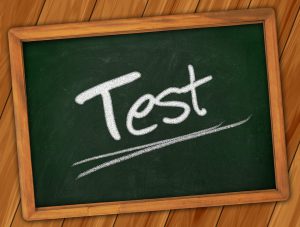 A lot of freelance sites offer exams for people registered to work on their platform. Take exams that are related to web development and try to score well in them. Some clients are particular about the exams you have taken and what you scored before hiring you. Some will even restrict people that can bid on their projects to individuals that have taken a particular web development exam.
Be available for editing
We are all different and what is good enough for you might not be good enough for someone else. There are cases where clients will want some revisions to be carried out on the web site. There are even instances where they could change their requirements. Try to be patient and reason with them. If they just want a correction or minor adjustment, then you should be available to do it.If they are changing requirements and requesting significant changes based on this, you should tell them how much extra they will have to pay for it, since it is not your fault. This will endear you more to clients as they will give you more work in the future, recommend you and also give you great reviews.
Your reputation is very important as a freelancer. The higher your reputation, the easier it will be for clients to see you. It will also be easier for you to get higher paying jobs. Completing your profile, completing jobs and doing them well, taking exams and availability for editing are some of the easiest way to get a good reputation on a freelancing site.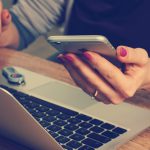 Freelancing is currently trending more than ever and one of the careers that freelancers are making a lot of money is web site development.