Are you a female and you wish to delve into the web development field, or you are looking for a job you could easily learn and build an independent career out of. Web development is a very rewarding career, considering the importance of web sites and the number of web sites we have in the world today. The competition has made everyone to constantly look out for how to develop their web site so that it is better than those of their competitors. It is not too late for you today as it is possible for you to start today, become very good with it and start earning from this career within a short while. There are some steps you will have to take to achieve this. They are discussed below.
Develop interest
Irrespective of anything we want to do in life, developing an interest is very important. When you have interest, it will be easier for you to learn and work with it. You interest will make you passionate about that thing and you will be happy laying your hands on anything that can help you learn. You will also have more fun working as opposed to feeling stressed. All of these will make it very easy for you to learn, continue to learn after starting your career and help you to have a successful and happy career.
Learn web design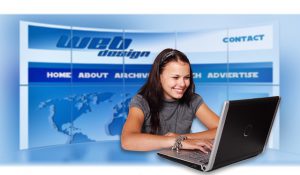 The next thing you will have to do is to learn how to create website. Creating web sites have become much easier over the years as there are so many ways to develop web sites and so many means to learn them. There are several WYSIWYG editors such as Joomla and WordPress on the Internet that you just need little to no training to start using them. You can start with those, while learning how to code and other advanced aspects of web development. When it comes to learning, you can attend a local computer school in your environment or study the course in higher institution such as the University. It is also possible to be self-trained as you can get several tutorials and videos on the Internet that will show you how to create a web site. You can use this to learn, with your interest and a lot of effort, you should be getting close to a professional web site designer.
Build your own web site
Build a befitting web site for your business. This will serve on the one hand that you can now create a great web site and you are ready to start work, while it will also be a proof to your client about your skills in website development.
Start freelancing
You can now start your freelancing career by telling friends and family about your business and encouraging them to spread the word. You should also get accounts on social media for your business. Registering on freelancing sites that match web developers with clients is also very effective in helping you get clients.
Conclusion
Becoming a female web development freelancer is very easy, even though it could be challenging. You should be interested in web development, take time out to learn how to develop web sites properly, create a web site for your business and then you can start freelancing.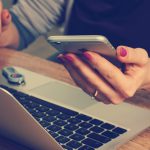 Freelancing is currently trending more than ever and one of the careers that freelancers are making a lot of money is web site development.